In this module you gain essential embodiment and pedagogy skills to promote body-mind wellness in your own life and the lives of your students.
Open to all by application
Pre-requisites: Embodiment Essentials course
Module I supports you to integrate somatic approaches into your teaching, providing a combination of body awareness and embodiment training through practical somatic activities and approaches appropriate to adolescents and young adults. You also gain a basic overview of the field of somatics, and an introduction to eight essential pedagogy principles for teaching somatic movement education and creating an inclusive and safe community. Students thrive when given an opportunity to slow down, listen within, and learn more about themselves and their bodies in a trusting and supportive environment.
While the primary focus is on your role as an educator, in teaching embodiment practices your physical presence speaks louder than your words. Significant time is also spent on engaging in the embodied anatomy activities themselves, along with journal writing and discussing your experience with others. This active engagement prepares you to teach the material from your own embodied knowing.
Basic practices and topics you learn to teach in Module I include body listening, body scanning, Constructive Rest Position, counterbalance, proprioception, and other aspects of embodied anatomy based in the skeletal-muscular and other body systems. This module also includes identifying and fostering specific social-emotional skills being taught through these activities.
Core Skills you gain in Module I
Learn how to:
Simplify anatomy principles and somatic movement material so that it is engaging and relevant to teens and young adults
Support students in creating lifelong habits for well-being within a trusting environment
Teach students to how to slow down and focus within, while honoring their need for active movement and social interaction
Help students recognize and appreciate the interrelationship of body, mind, and emotions and gain practical tools for self-expression and self-regulation
Create a learning environment that is inclusive and appreciative of individual diversity, while encouraging awareness and respect for our common humanity
Support students to reflect on their movement preferences and expand their comfort zone of expression
Encourage injury prevention through teaching about body mechanics and promoting easeful movement
Teach students to use breathing to enhance a sense of ease and well-being
Recognize and deal with "resistance" in a way that respects students and their learning process
Use embodied language so that your verbal communication encourages and supports embodied learning
Gain experience with the Eight Pedagogy Principles for teaching somatics with youth and young adults
Program Dates
Read more about the other modules:
Module II: Embodiment Fundamentals Level One
Module III: Embodiment Fundamentals Level Two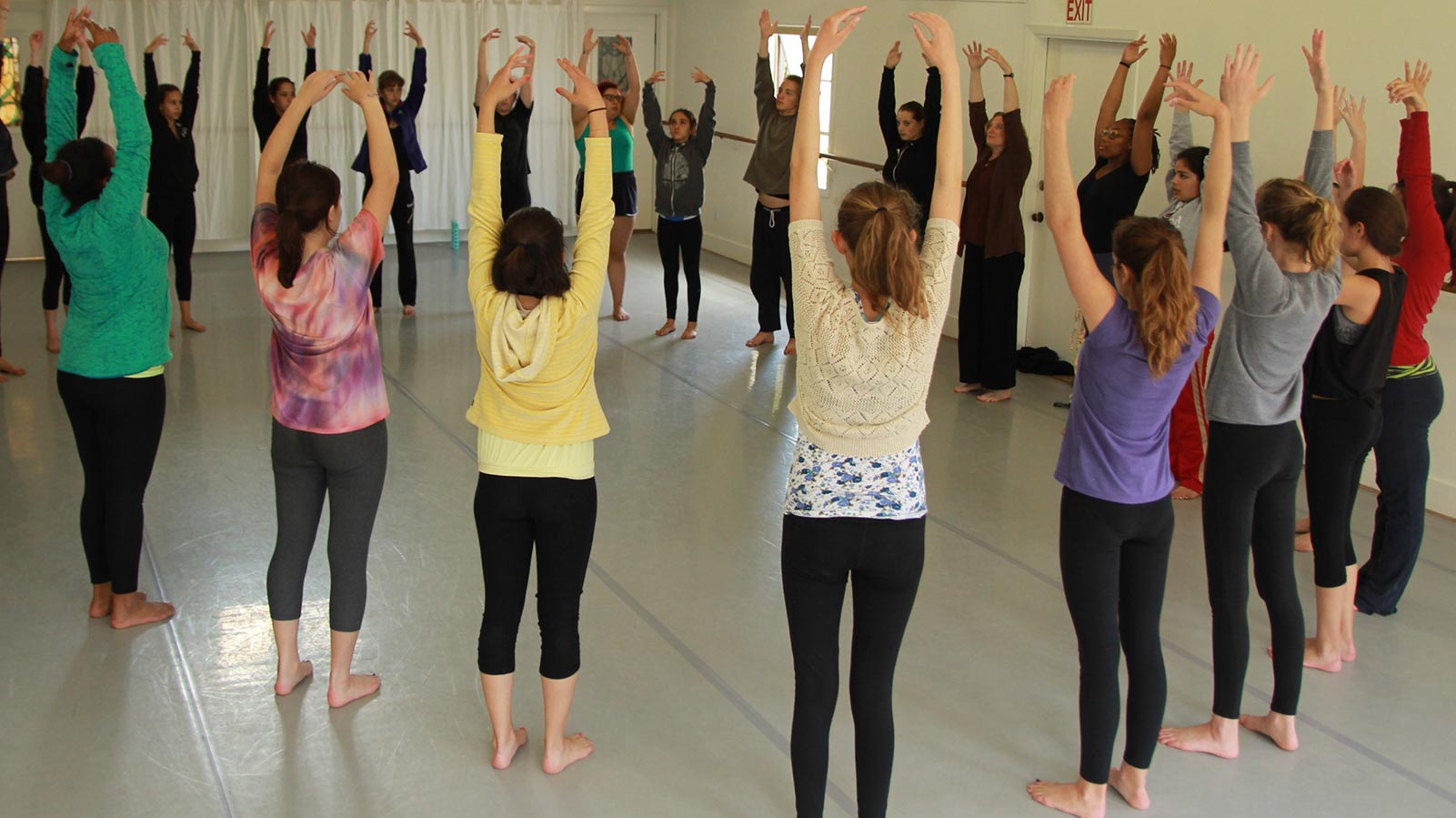 ---