This program is a fun and inspiring introduction for educators of all levels to experience basic somatic practices, learn simple pedagogy principles, and build their own inner resources for both personal growth and professional development.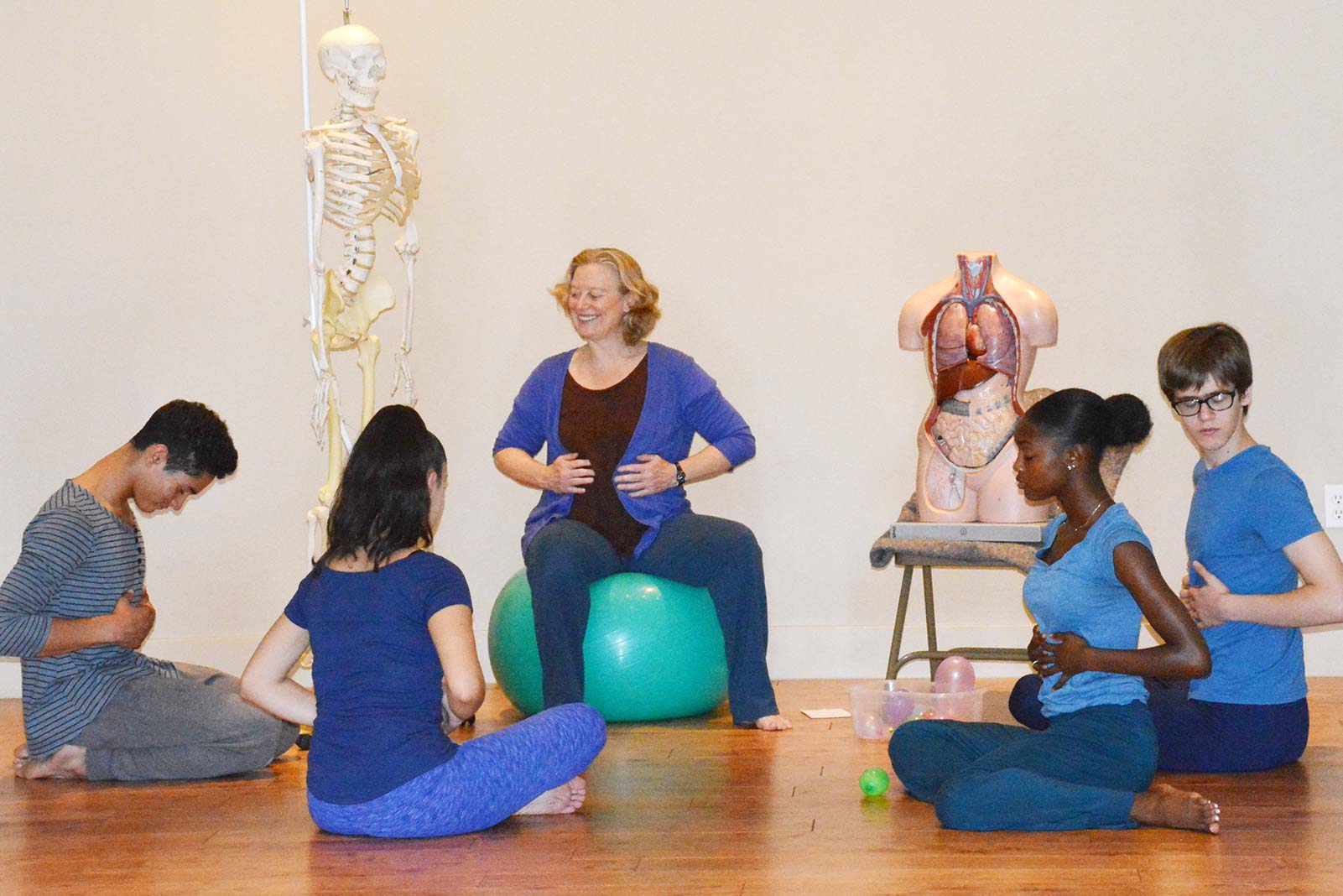 Embodiment begins with you.
In this training, you experience specific somatic activities developed over 30 years of working with teens and young adults by Susan Bauer (founder of Embodiment in Education and the author of The Embodied Teen). You also learn key methods for bringing somatic practices to youth and young adults in meaningful and accessible ways. Engage with innovative pedagogy and learn sample activities to fully explore and embody the material yourself—essential preparation for teaching to others.
In this 25-hour program, you deepen your own embodiment and learn concrete, practical activities to integrate into your teaching. Along with sample pedagogy, this introductory immersion also gives you a feel for the longer Embodiment in Education Teacher Certification program.
Join this course to become part of a dynamic community of like-minded progressive, holistic educators involved in bridging the fields of somatics, mindfulness, and social and emotional learning.
Core Skills you gain in this course
Learn how to support students to:
Create lifelong habits for well-being within a trusting environment
Slow down and focus within, while honoring students' need for active movement and social interaction
Recognize and appreciate the interrelationship of body, mind, and emotions
Learn basics of anatomy / physiology that are relevant to their growth and self-awareness
Use breathing to enhance a sense of ease and well-being
Gain practical tools for self-expression and self-regulation
Appreciate our common humanity, while encouraging awareness and respect for individual diversity
Expand their comfort zone of movement and expression
The program includes
12 teaching lessons
Supplemental teaching materials
Adaptations to teaching with specific populations (such as dancers, athletes, middle and high school students).
Adaptations for teaching online
Study groups for review and discussion
Certificate of Completion
Pre-requisite for the Teacher Certification Training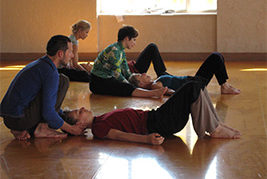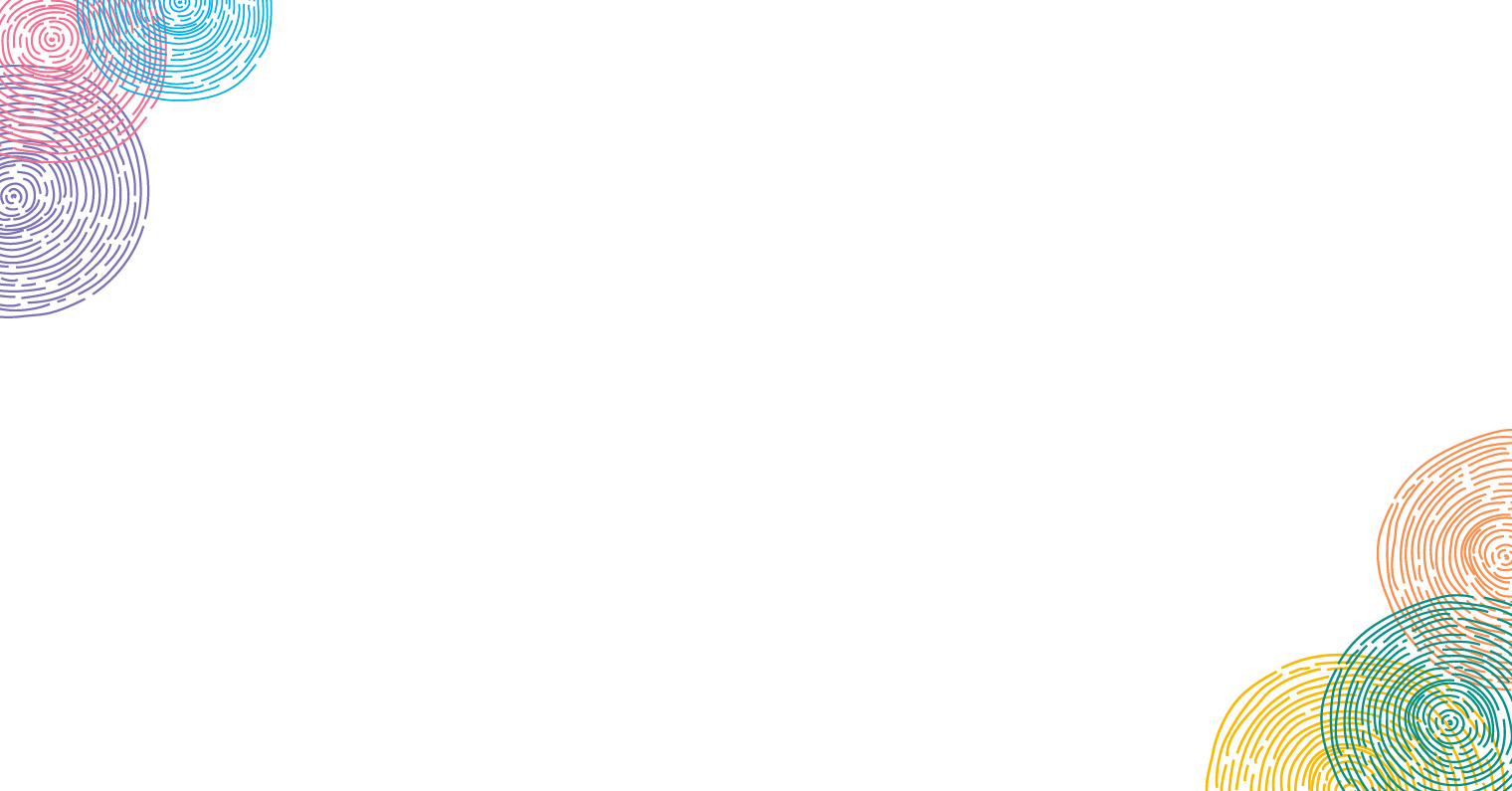 Who is this program for?
This program is for professionals with a background in teaching movement or somatics who work with youth and young adults, and/or want to expand their reach to working with them. Dance teachers, physical educators, yoga teachers, theater teachers, mindfulness leaders, somatic practitioners, and those who teach social and emotional learning programs with youth find this program extremely beneficial.
Participants also include counselors, parents, physical therapists, dance therapists, and a wide range of community members who are inspired to learn more about somatic education and share embodiment practices with our next generation.
This course provides a taste of these somatic approaches and is a pre-requisite for joining Module I of the Embodiment in Education Teacher Certification Training.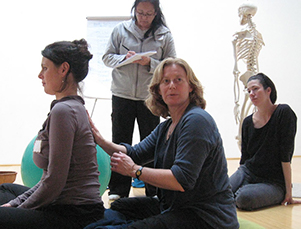 Why take this course before joining the full Teacher Training?
In teaching embodiment practices, your movement and physical presence speak louder than your words. Your own embodied experience–past and present–is central to your ability to facilitate the material.
For those with previous experience in somatic education, the course also provides an inspiring model for simplifying complex embodied anatomy material in a way that is scaffolded and accessible. You also have an opportunity to work with Susan and discover if you are interested to join the Teacher Certification Training.
More about core faculty Susan Bauer, MFA, RSME/T, RSDE
For more information please contact Susan at
---
Read More about Embodiment in Education