Support your inherent wisdom and well-being.
Coming home to your body, you can begin where you are.
One step at a time you can regain a sense of wholeness, from deep within yourself.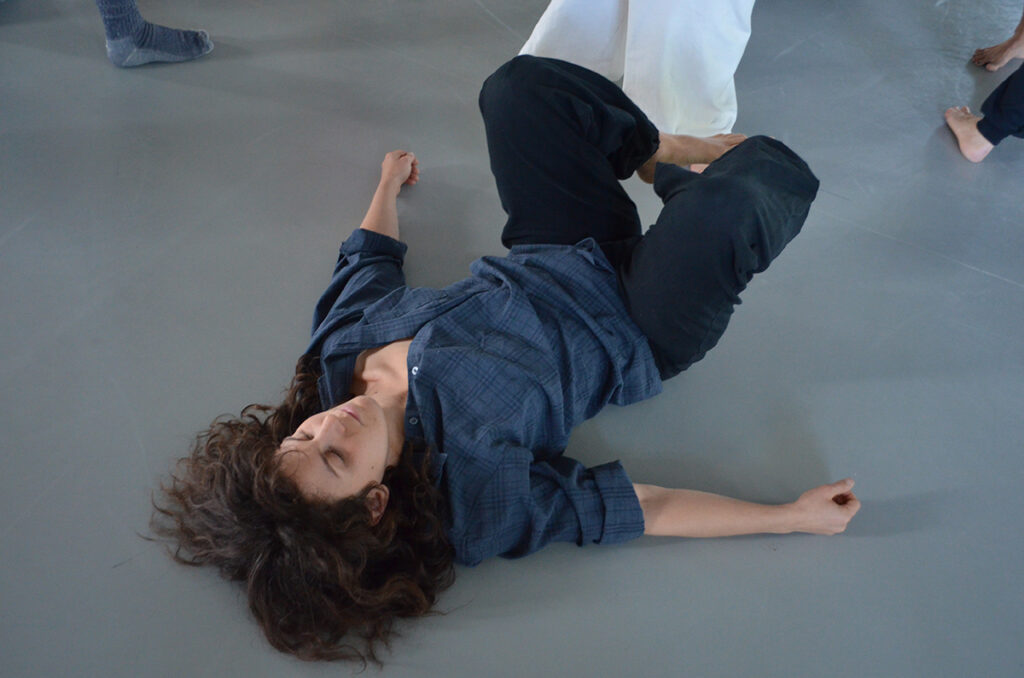 Susan Bauer, MFA, MSME/T, RSDE
Registered Master Somatic Movement Educator and Therapist
Registered Somatic Dance Educator
ISMETA Registry #100134
---
Drawing on her in-depth background in Authentic Movement and somatic practices, Susan supports people to center within, find their authentic expression, and expand their lives.
This integrated somatic inquiry process provides concrete avenues for you to:
develop an ease of movement and increase your physical vitality
appreciate and develop your strengths
recognize and transform your limitations
connect to your creativity
gain clarity in your decision-making to align with your deeper goals
create more balance in your daily life
gain practical tools for living a more embodied and vibrant life
Sessions may integrate Authentic Movement, somatic movement education, meditation practices, and spiritual counseling. Some clients also choose to focus primarily on one format, such as Authentic Movement, in their sessions.
To begin this process, all you need is a commitment to self-awareness, an openness to honest assessment, and an aspiration for increased joy.
---
What are individual sessions like?
Sessions are designed based on some core principles and practices: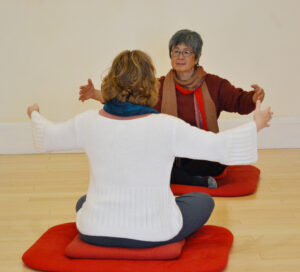 Principle: Begin from the present / clarify the present situation / look honestly at "now"
Practice: To understand your goals and concerns, we speak together about your particular reason(s) for seeking somatic movement sessions. You may also engage in some movement activities as part of this process to further assess your 'starting point' and clarify your goals for the subsequent sessions. Each session takes a similar responsive approach in relation to your own needs.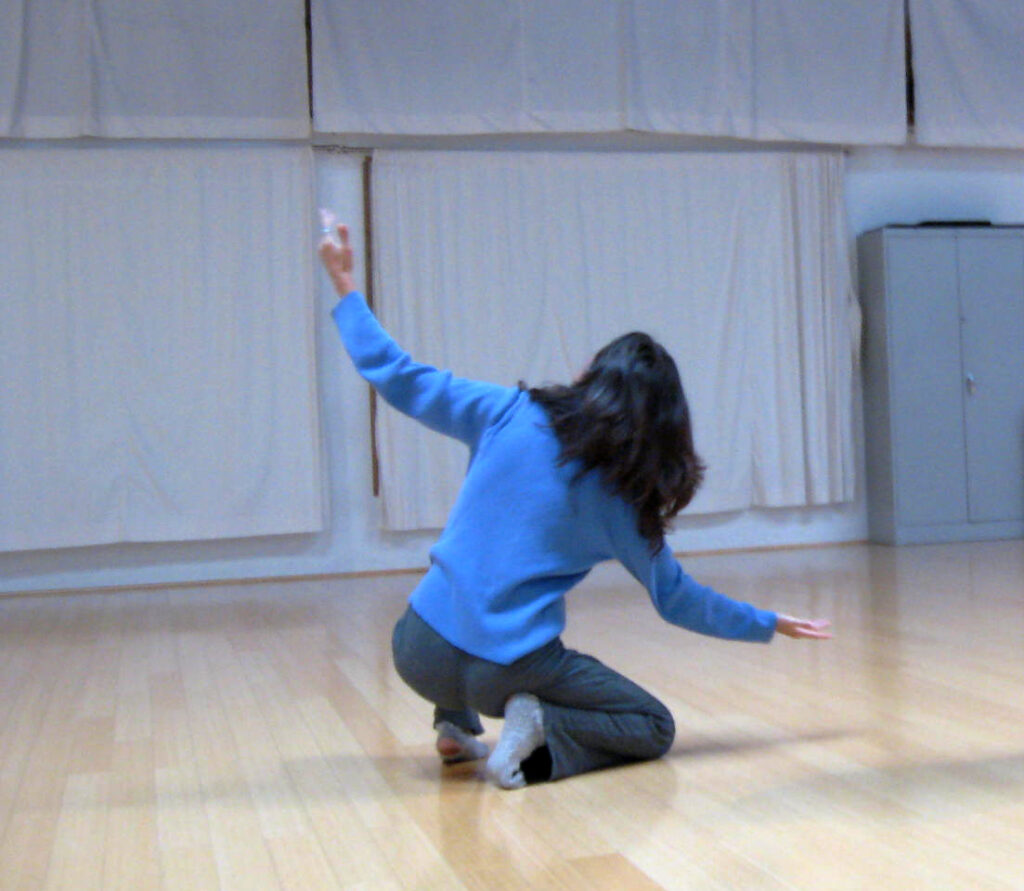 Principle: Provide an educational process geared toward self-empowerment
Practice: Sessions support personal insight and developmental change that is sustainable, leading to increased self-awareness and self-care. Sessions may include Authentic Movement, movement repattering, dialogue, meditation, and journal writing and / or drawing.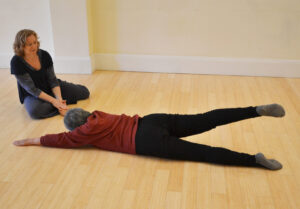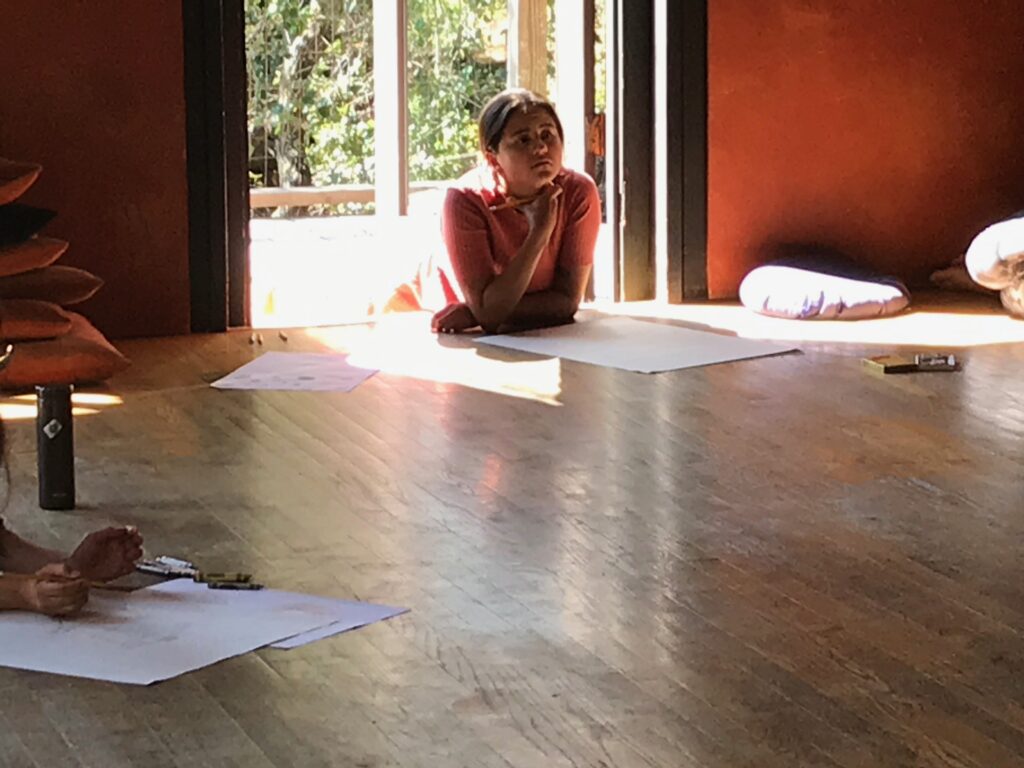 Principle: Sessions are most effective when we honor the need for both activity and stillness, change and integration.
Practice: Through this process, you learn to consciously include time for integration of new insights and movement patterns. This helps you to physically and emotionally integrate these significant shifts. Integration practices can range from a pause to 'take in' what has been said or done and see how it resonates in your body, to learning to make some time between sessions to process your experience: a walk in nature, journal writing, drawing, or even taking a hot bath may give you time to reflect. You may also be offered specific movement or meditation practices to do on your own that you can integrate into your daily routine. This helps to empower you toward greater self-care and allows for sustainable growth and change.
---
"It's been a joy learning from Susan.
Susan's intuition is extremely spot on when she shares her insights about her experience of me; it truly is a super power! She nurtures an open space to work on layers of the self that can hold us back. With her help, I've been able to connect better to myself and get curious about what my experience is through my body. I've gained confidence, perspective and peace. I've also been able to apply this work into my school teaching and dancing."
—Julia H., teacher and dancer
"I've been with Susan for 12 years, and at this point, at the age of 75, I don't see an end to the growth in my awareness and consciousness as we work together. As someone with a strong intellect, through our sessions I've been able to recognize that my feelings and intuition are as important as my mind in guiding me. I feel in partnership with my body as I age. I am connected to spirit and the natural world. My creativity abounds. This is life as I wish to live it!"
— Effie D, Pianist, retired computer specialist
---
Schedules and Fees
After an initial inquiry session by phone or Skype, we will plan your sessions with a regular schedule of meetings. You can decide how often you would like to meet, such as weekly or every other week. Sessions are generally 1 1/2 hours to 2 hours. A minimum commitment of twice per month is suggested to ensure the level of consistent time needed for this in-depth process.

In-person sessions are now being offered in Santa Fe, NM, and occasionally in the San Francisco Bay Area. Phone and/or Skype sessions are available as an alternative for those outside these areas and for international clients / students.
Contact Susan for further information.

Scope of Practice and Referrals
As we continue to assess your needs, you may also receive referrals to other health care and mental health practitioners as needed. Somatic movement education is not meant as a diagnostic modality, so please note that a professional diagnosis will be required if you have a particular physical injury you would like to address as part of our work together.
---
Photo top right: © Michael Nugent