New website currently under construction!
Susan's new book The Embodied Teen will be available July, 2018.
Further information on the 2018 – 2019 Embodiment in Education programs will be also available shortly, check back soon for updates.
---
We have a treasure within us that we will never lose, but we will not find it by searching outside. We have to look within.
– Amma
Susan's work is designed to invoke your true creativity, vitality, and inner presence. Dance, movement, and somatic practices provide an inspiring path of integration to help you more fully align with your deepest self. Through this process, you enrich your personal development, enhance your health, and gain momentum in your professional life.
Susan Bauer is a dance and somatic movement educator living in the San Francisco Bay area.  Her specialties include Authentic Movement, Experiential Anatomy, and Improvisational Dance.  Susan offers classes, workshops, and individual sessions.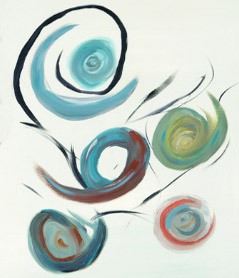 Over the past 25 years, Susan has worked in university, college, and community settings internationally with a range of students and clients, from dancers to therapists to corporate executives.  Her articles have been published in national and international journals.
Susan offers classes and workshops in the following:
She also has a private practice as a Registered Somatic Movement Educator / Therapist, offering individual sessions integrating Somatic Movement Education, Authentic Movement, and meditation for in-depth, conscious personal transformation.
Susan is a generous and well-informed teacher.  We are very fortunate for Susan's presence in the Bay area!
Terry Sendgraff, Founder of Motivity
Susan has a unique gift in guiding her students to access their own creativity in an authentic and soulful way. She teaches with warmth, sensitivity, humor, support, great expertise, and love.
Suvani Stepanek, Yoga Teacher / Professor, City College
Susan has an ability to get to the root level identity shift necessary for long-lasting change. Through our sessions, this took my leading to another level.
Jeff Slayter, International Leadership Trainer
My sessions with Susan have been like a new friend that I never knew I needed. Her toolbox is deep; she tailors each session to my physical and emotional state at the time. Susan's sessions have had a wonderful impact on my life.
Dylan Bartley, MSPT (Physical Therapist)
As a past Fulbright Scholar in Indonesia, Susan guides tours to Bali through the California Institute of Integral Studies.
She also serves as a Grant Writer and Consultant for arts and education organizations, and a Career Coach in dance and somatics for individuals.