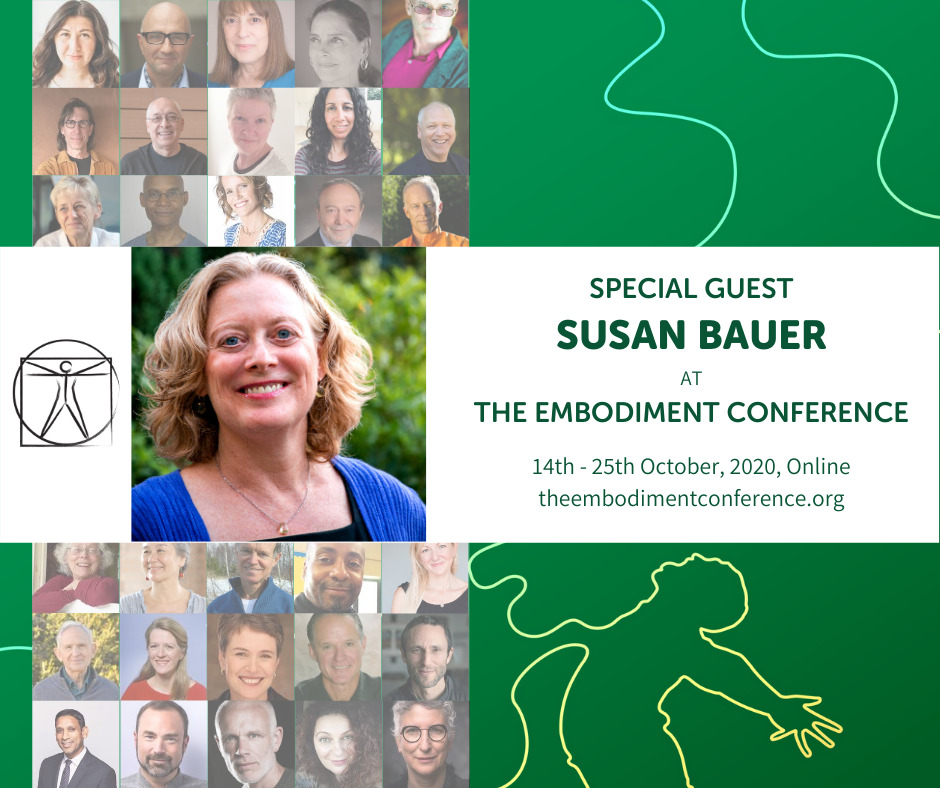 "Making embodied wisdom available to everyone, everywhere,
free of charge."
The Embodiment Conference Reloaded – 48-hours of unlimited embodied learning!
NOVEMBER 7 & 8, 2020
 I recently joined 1,000 of the world's most respected embodiment leaders at The Embodiment Conference.
It was a fantastic turnout.
TEC2020 has 1000 presenters, ordered into 10 channels, with a simple system so you can easily find what you'll most love. Presenters include Bonnie Bainbridge Cohen, Peter Levine, Gabor Mate, Daria Halprin, Martha Eddy, Tom Myers, Judith Aston, Stephen Porges, and more!
With over 400,000 people registered from all over the world, and talks on everything from trauma and loss to dance, education,  and leadership – the conference has been an invaluable resource for our global community.
Luckily, the team has agreed to release all of the recorded talks from the live conference for free this weekend. So if you missed this epic event, you can still register for free. Upon registering you will receive an email to access all the recordings.
And if you missed my presentation  – you can catch up on that for free, too! 
Teaching Embodied Anatomy with Teens and Young Adults
with Susan Bauer, MFA, RSME/T, RSDE
You can also UPGRADE and receive all of these amazing recordings for your personal library after you register. 
For more information see The Embodiment Conference website.
---
Event Category:
conference
,
Embodiment in Education
,
Somatics