Berkeley, California
Thursday Mornings, 10am – 12pm
6-Week Series
(October 10 – November 21st — no class on October 24th)
Come move, play and explore the soma (the body experienced from within) to enhance your well-being, self-awareness, and sense of aliveness! Using focused practices based in experiential anatomy, SomaPlay™ brings you into contact with your body-mind in new ways, expanding your movement potential to move with greater ease and expression.
Activities are done alone, in groups, and in partners for guided hands-on work. Some activities also include props, such as physioballs and therabands. Props are provided free of charge, and some will also be available for purchase if you prefer to continue these fun somatic practices at home!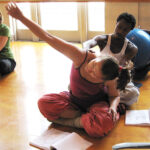 If you've been wanting more movement in your life, and seek to develop a more intimate knowledge of your own body, this class is for you. These movement practices also enhance physical well being without the repetition of traditional fitness classes.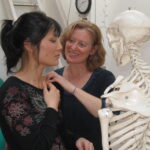 Series is limited to 12 participants, so register soon to secure your space. Bring a friend and get a 10% discount!
Series Fee: $270 if paid in full by 9/19; $295 thereafter
Registration: Contact susan@susanbauer.com for further information and to pay by PayPal or check. You can also call 510 333-6415. Class series fee covers all classes (no refunds for missed classes and no drop-ins.).
Location: 2050 4th Street, Berkeley, CA, in the lovely and spacious Hatha Yoga Shala East Bay Studio.
Cancellations: Fee is refundable up to three weeks before the series begins; otherwise your fee can only be refunded before the series if we are able to fill your slot from the waiting list.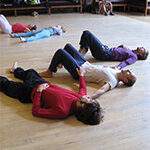 ---
Event Category:
Somatics