This module offers a continued study of Embodied Anatomy, along with a focus on Social Somatics and teaching Intentional Touch.
Open by application
Pre-requisites: Module I; includes a commitment to Module III
Building on the somatic practices of Module I, Module II introduces further concepts of anatomy & physiology and deepens your somatic experience and facilitation skills. You also have an opportunity to discuss your practice teaching (done between Module I and II) and receive peer and faculty feedback.
Basic practices you learn to teach include further aspects of embodied anatomy based in specific body systems, along with a focus on structure, posture, and breathing basics. Though many of the activities can be done through movement alone, some of these somatic activities include partner touch work, and require specific guidelines and facilitation skills. You also learn essential steps for teaching "Intentional Touch" within an educational setting.
This module also includes identifying and fostering an awareness of cultural conditioning as it affects students' bodies and their relationship with self and other. Often referred to as 'social somatics', this awareness helps youth to become more aware of their unconscious beliefs and assumptions, and develop more compassion for themselves and others. This powerful process provides an antidote to bullying and other social injustices by encouraging greater compassion and respect for diversity. As in Module I, engaging in these activities yourself also gives you the embodied experience to teach them, as well as to have a model for how to skillfully facilitate potentially sensitive topics and issues that may emerge in the accompanying group discussions.
Both journaling and discussion groups at the end of the day also help you to 'harvest' your cognitive and bodily knowledge as you share your discoveries.
Core skills you gain in Module II
Learn how to:
Craft a somatic curriculum while maintaining the fluidity needed to be responsive to students' evolving interests
Expand your own comfort zone to express a broader range of movement qualities so that you may guide others as well
Learn to integrate somatic practices into the teaching of specific movement forms, such as dance, yoga, martial arts, and physical education
Responsibly introduce Intentional Touch with your students in a group context
Guide students to recognize cultural conditioning, which may create unconscious biases that affect their own health and well-being and their judgments of others
Expand your comfort level with student 'resistance' and learn to approach conflict with an increased level of ease, confidence, and skill
Learn basics needed to advocate for Somatic Movement Education (SME) in educational contexts, based on relevant research in adolescent development and neuroscience
Next Offered: Summer 2022
Read more about the other modules: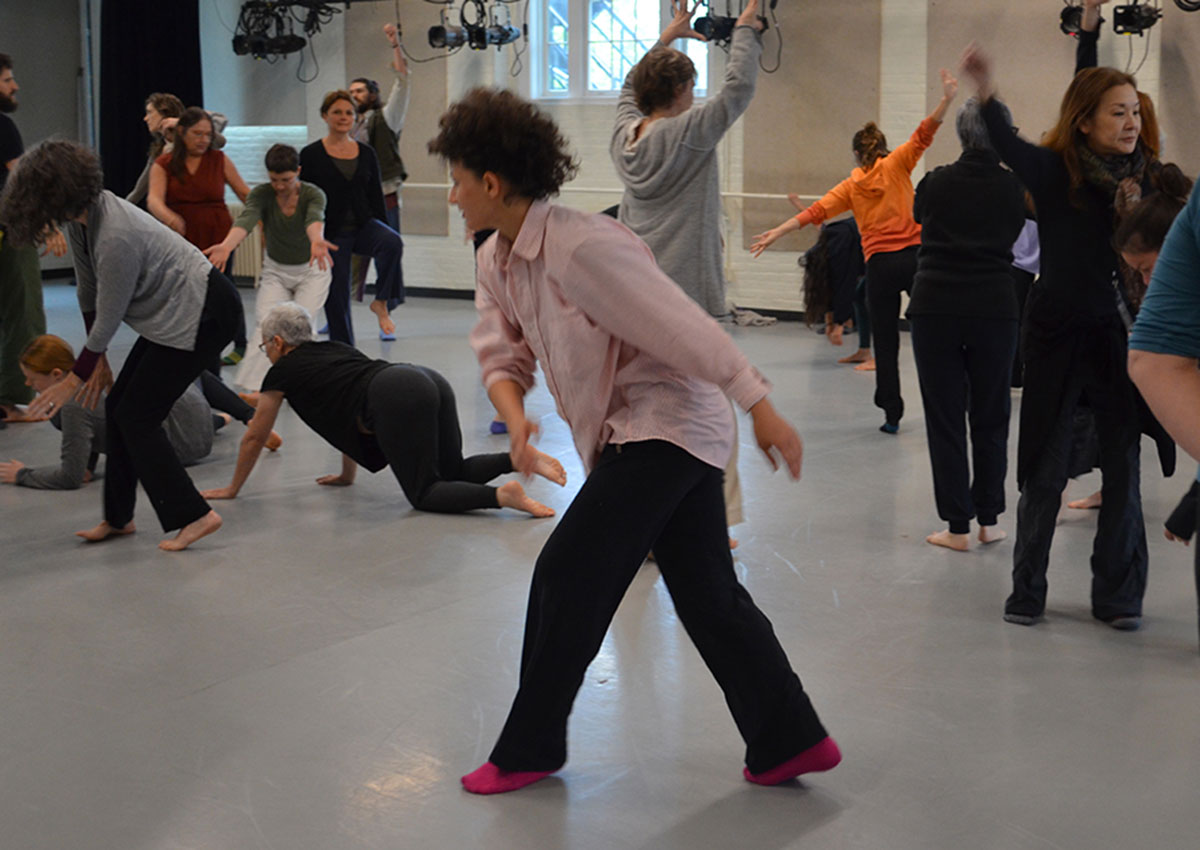 ---