What is a Somatic Movement session like?
Sessions in Somatic Movement Education are designed based on each person's individual needs and goals. Sessions may integrate bodywork, movement re-patterning, and mindfulness / meditation techniques.
Susan's sessions are based on some core principles and practices:
Principle: Begin from the present / clarify the present situation / look honestly at "now"
Practice: To understand your goals and concerns, we speak together about your particular reason(s) for seeking somatic movement sessions. You may also engage in some movement activities as part of this 'intake' process to further assess your 'starting point' and clarify your goals for the subsequent sessions.
Principle: Somatic Movement Education is an educational process geared toward self-empowerment for the client
Practice: Sessions support personal insight, movement re-patterning, and developmental change that is sustainable, leading to increased self-awareness and self-care. Sessions may include movement, hands-on bodywork, dialogue, and occasionally journal writing and / or drawing.
Principle: Somatic Movement sessions are most effective when we honor the need for both activity and stillness, change and integration.
Practice: Clients learn to consciously include time for integration of new material and new movement patterns in order to physically and emotionally integrate these changes. This may range from a pause to 'take in' what has been said or done and see how it resonates in one's body, to learning to make some time between sessions to process your experience: a walk in nature, journal writing, drawing, or even taking a hot bath may give you time to reflect. You may also be given specific movement exercises to do on your own and integrate into your daily routine. This helps to empower you toward greater self-care and allows for sustainable growth and change.
Initial sessions may also include Authentic Movement as a base from which to explore your movement and determine your needs and goals together.

---
Testimonials for Somatic Movement Education Sessions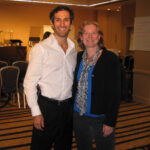 I lead workshops and conferences all over the world. This is a demanding schedule where paying attention to my body and my vitality are essential to success.
Susan's sessions helped me to see that if I want to keep doing what I love, I needed to learn to breath, be more embodied in what I teach, and carve out time to take care of myself. After working with Susan I finally put in place a long needed routine of rejuvenation into my calendar to nurture myself. I had been resisting this for years! I can now be more dynamic on stage, speak from my core, embody what I teach, and experience the bliss and gratitude in my body every day.
Susan has an ability to get to the root level identity shift necessary for long-lasting change. Through our sessions, this took my leading to another level.
Jeff Slayter, International Leadership Trainer
My sessions with Susan have been like a new friend that I never knew I needed. Her toolbox is deep; she tailors each session to my physical and emotional state at the time, with many ways to help me heal and grow as a person.
Sometimes I walk out of my session feeling like I can breathe twice as deeply. Sometimes I feel a sense of both expansion and connection to the earth that leaves me feeling more open to life. Sometimes I have learned inspiring and practical new movement techniques I can use for myself and can translate into my own work as a physical therapist.
Our sessions have been sometimes playful, sometimes introspective and emotional. Always, Susan's sessions have had a wonderful impact on my life.
Dylan Bartley, MSPT (Physical Therapist)
---
Additional Links